Welcome! When we pray we talk to the Divine. When we meditate we listen to the Divine.
Change Your Beliefs Now
I invite you to listen to Divine guidance so you can feel good and feel powerful within minutes.
Take this meditative journey with me as you travel to a beautiful canyon for healing and renewing.  Sense feeling fully accepting of yourself and feeling powerful.  Amazing video meditation that users say will calm and uplift you. Be soothed with visuals and a warm voice to guide you. Reach a deep theta meditation state of complete relaxation in minutes. Taken from my collection of best meditation videos.  Reverend Susan Suehr
Just watch & follow along.     Try this FREE video meditation. Click below for instant access


Hi, I'm Susan Suehr (read her story)of Change Your Beliefs Now, formerly a successful Chemical Engineer & stock trader, now Meditation Master & stock trader. Change your beliefs now was created to help spiritual seekers  like you to go within to find your unique inner guidance. Meditation (listening to Divine guidance) was my secret to success in a world that said no to me.  Keeping my promises with my soul alive was the engine  to achieving many patents & commercial products while raising a beautiful family. I had it all and still do. Along the way there were many challenges.  Those challenges made me stronger to keep listening to Divine guidance. You can contact Susan here.
Do you want to build your life with emotional harmony that gives you the power to listen?  Are you looking for your path to provide you peace, love and prosperity?  Yes you.  You were meant to have this all.  It is your spiritual right. Having the right attitude is what helps you find your path. Staying there is accomplished by  resolving and balancing your emotions so you can listen more clearly. 
Change Your Beliefs Now is the home of Miracle Grids. A collection of tools and meditations that will lead you on your path of balancing  your emotions to listen more closely to Divine inspiration and self healing.  Dame and Reverend Mother Susan is  invested as a "Sanctified  Healer, Dame Honour and Women-Priest" with Sacred Medical Order of the Knights of Hope in the Chaldean Church.  She has completed training with Praying Medic "Divine Healing" and is currently a student in advanced Zohar and certified in Hyperspace/Oversoul with Stewart & Janet Swerdlow of Expansions.com.  Susan is certified in master energy healing techniques from Awakening Dynamics as well as a Heart Math Facilitator. 
This web site and Gift Offerings were created by me based on my personal experience of learning how to thrive in a world that said no.  Change your programmed "you can't" beliefs to "you can" by discovering how to be your best and trust our Creator.  They are spiritually based.  Both download and streaming gift offerings are available.
What makes Change Your Beliefs Now different than other self help spiritual products?
Multiple tools designed that you choose to suit your unique healing needs: Unresolved emotions are what stops our progress.  One needs multiple paths to help you get to the heart of and resolution of your emotions to move you forward. The courses include guided healing meditations that guide you to releasing to the Divine.
Consciousness raising methods to move you from experiencing victory to using Divine intelligence to co-create as a vehicle of Creator. Healing tools that help you uncover your strengths,  vulnerabilities, and judgments to elevate your consciousness. 
Real life challenging examples of "how to" so you can get started. Learn to use your emotional engine to dig deep to know yourself better and raise your consciousness.  You are offered a jump start with realistic complex examples and unique healing ways to move you past those challenges.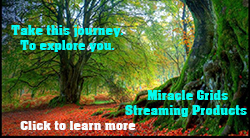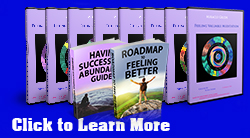 Helping you resolve your emotions in Weeks with Miracle Grids Self Improvement Guides and Supporting Video Meditations to achieve a happy life.  Mastery Series sets of "feeling better", "love" & "success" contain combo meditations for abundance and prosperity as well as guides with emotional resolving techniques not provided in main stream self help. (Available with streaming as well)
Relax with Stunning video Meditations to guide you to a positive feeling state in minutes. See here for free examples of some of my best guided meditations. Susan is a student of advanced Zohar.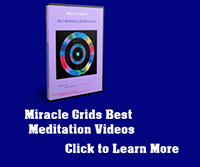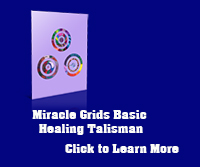 Healing Talisman   Helping you increase your awareness in days using Sacred Geometry Healing Talisman and Self Coaching Tools to expose and change your limiting beliefs to expanding ones. See free example sign up at the bottom of page of this Transforming Fear post  here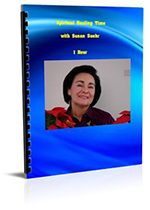 Schedule a Spiritual Healing Session with me for those times when you are stuck and need more personal attention.  Helping you clear blocks and change to new strengthened mind patterns in 1/2 to 1 hour and show you how to do this on your own.  So you can keep healing your mind, body or spirit with spiritual healing sessions  1/2 hour or 1 hour  which includes name analysis and AOScan analysis.
Dame and Reverend Mother Susan is  invested as a "Sanctified  Healer, Dame Honour and Women-Priest" with Sacred Medical Order of the Knights of Hope in the Chaldean Church. She is certified in energy healing with Awakening Dynamics and completed training in "Divine Healing" with Praying Medic as well as Heart Math Facilitator. She is certified in Hyperspace/Oversoul and a student of advanced Zohar with Janet and Stewart Swerdlow of expansions.com.
Testimonies: How people's lives were improved.
Since I had been in the throes of a painfully debilitating health problem for several weeks I requested a session for myself.
Our first appointment gave me instant relief and increased mobility, which only improved over time as I reflected upon our discussion. During that session Susan addressed several deeply rooted emotional issues that had quite likely been underlying this and another serious health problem. Susan always gives great care and attention to every detail no matter what she is working on, and our  She asked precise questions and then carefully tailored her work exactly to my responses.
A short time later Susan inquired about my progress which had been impressive, even to my attending doctor.  My condition improves each day and I have been free from pain as a result of my work with Susan.
 Her precise and gifted efforts will convince you that this is one of the true mind-body-spirit healing modalities of the Future.
Anne Richards,  RI
I found it beautifully amazing , that I was carrying Beliefs that no longer work for me or some Beliefs that I didn't even realize I had. Susan's brainwave Theta state program is just what I needed to ready myself for the life I truly want to live. Her meditations are uplifting and can guide us to a loving, more understanding and loving life. I hold Susan in the highest regard as a healer and Spiritual Being. Thank you Susan,
Joni Rose, FL
 I love Susan Suehr's work and meditations which help connect in a multidimensional way including visual, auditory and to the unconscious mind to bring about real change and healing. It is about resonance and creating the future and healing the past. I enjoyed the master's program but would also check out all the meditations and packages she offers to find one for your specific needs. Susan is a person with a great deal of integrity, compassion and knowledge and I love her work! Anna Maria Wolf, WA
Check these downloadable Gift Offerings as well as streaming Gift Offerings here at Change Your Beliefs Now.  Begin living the fulfilling life that is the highest and best for you.
Discover which matches your goals of peace love and prosperity.
Many fun ways to grow and expand your consciousness to help you become the master of your life. The meditations gently guide you through healing journeys.
My mission in life is to encourage and remind you of how valuable, worthy, and unconditional loved you are. Login with the image above and let us be an inspiring resource for your path of awakening you with more self awareness and personal expansion.
You can change Your beliefs, change Your Life & change Your World.  So why not change your beliefs to "I can" ones now!
See Below for Lots of Fun Stuff!!!!
Below are some spiritual beliefs I took on and held that helped me create and stay motivated for a life of fulfillment and fun.  Check out some of these powerful spiritual beliefs I used, now from Change Your Beliefs Now.   Let them inspire you.

Let Beauty Give You Hope
"When you have doubts about your world, open your eyes and view the beauty in this life and on this planet. Now you can know that the Divine Presence is here and all is well in the world.  Let Beauty take you there."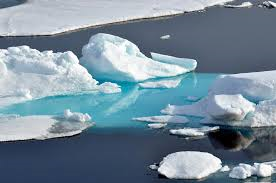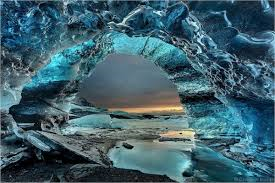 When we create our life experience we use three steps
THEY ARE:
We experience life and a desire is born
We focus on that desire with feeling
We excitedly act on that desire

The Power of Positive Choice!
We can choose to have more positive life experiences and move more smoothly through the negative ones. Choose to see some positive meaning to all life events. The Divine sees our life experiences as always perfect in each moment.  Choose each day to see the positive and joyful in your life.  Surrender upward to your soul & Creator, your emotions as well as the strength & weakness in you. Choose to en'joy' something today.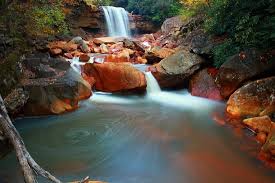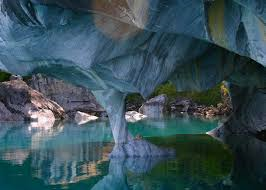 Integrate Your Beliefs For Happiness
There are several levels of consciousness to be aware of when trying to integrate change in our lives.  The Conscious is the thought in our mind.  The subconscious is the feeling or instinct in our heart.  The super conscious is the higher spiritual energy that is known only by searching for it and connecting to it. Change your beliefs now.

Do you want to be Rich, Wealthy and Prosperous?
Here is a perspective that can help you be that person:
You can be whoever you want to be. What you choose to be is what the Laws of the Universe determines what will be attracted to you.  How do rich, wealthy, prosperous people live? They develop and  live on a budget. They feel gratitude for the resources they do have. They understand their resources may not be as much as they would like right in the moment, but they do have what they need.  They spend their resources wisely, and give of who they are to those who don't have as much as them. Some give much of their time and give the best of themselves when they do their work.   Rich, prosperous, abundant people trust and know that they will have what they need when they need it.   Many of you already are rich, wealthy, prosperous and abundant and just didn't realize it. Maybe you can let that belief in so you can experience being rich wealthy and prosperous.  Try trusting that you will have what you need when you need it. Go ahead and give it a try.  You may be amazed at the results.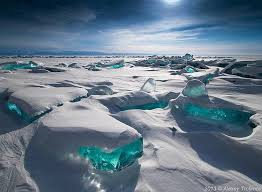 Google+